INTEGRATE OUR SOLUTION INTO YOUR 3D PRINTER TO MONITOR THE QUALITY
OF BOTH THE PROCESS AND THE PARTS
Whereas AM gives industry new design flexibility, reduces energy use, and shortens time to market, the control, monitoring, and certification of the quality of the produced parts still present significant challenges.
EARN YOUR CUSTOMERS TRUST
Whether you do prosthesis or medical devices, aerospace or automotive components, you will earn your customer trust by documenting the quality of your process and that of the fabricated parts.
IMPROVE PART QUALITY
We support your quality management system at the Installation, Operation, and Performance Qualification. We provide critical output variables such as the porosity or the part dimensions as recommended in several standards
MONITOR PROCESS DEVIATIONS
We monitor your laser powder bed fusion process by measuring what matters most, i.e. the quality of the manufactured material. This is unaccessible to the competing monitoring products (melt pool monitoring, off axis imaging, etc…)
REDUCE POST-PROCESSING COSTS
Post-processing testing is expensive and time consuming. We propose an in situ quality monitoring of the build-job during the fabrication.

Visualizing quality issues
Differences in material quality are directly detected using our electormagnetic sensors. These differences can be caused by changes in the process parameters or by localised defects.
View full picture
Measuring porosity and delivering Cpk without delays

Porosity is one of the output parameters of the quality of your process that was sofar impossible to measure in the machine. With AMiquam you have access to this information, layer by layer, with unprecedented precision. The statistical parameter relevant for quality (for instance the Cpk) can therefore be delivered right at the end of the fabrication, saving lengthy post processing tests. We also deliver part dimension information with 20um precision. Fully compliant with the ISO/ASTM52930:21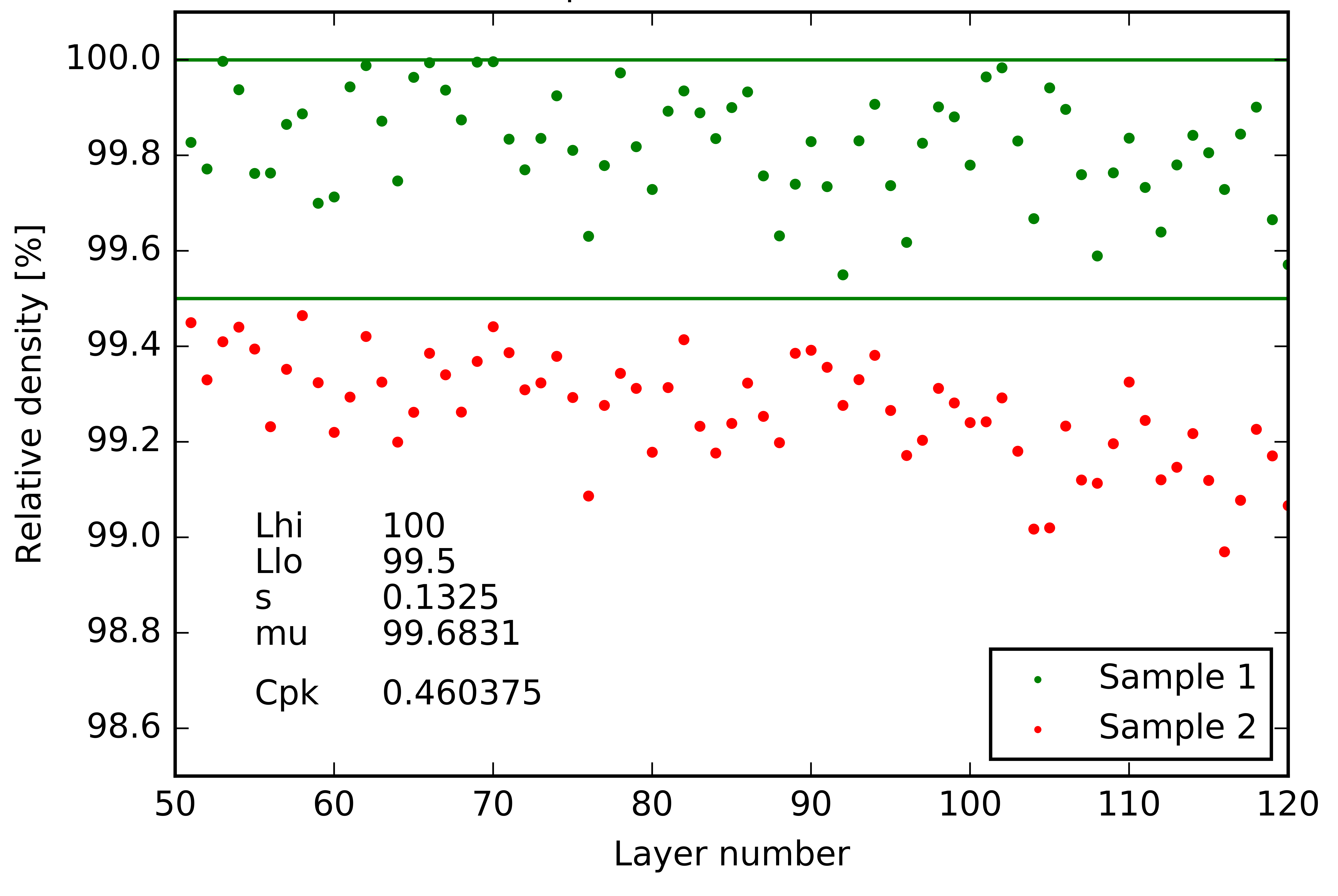 AMIQUAM WIRELESS I
NDT equipment for process monitoring
Install the module on your recoater in 15 minutes with our remote supervision
Adjust the height of the probes, select the y-line to scan
Start your build job and measure the quality of the manufactured material
As simple as that.
About us
We are seasoned experts and managers in the sensors, electronics, and software business sharing a passion for creating compliant information in the industrial context.

Our products and services are used in the power gen, infrastructure, aero, and manufacturing industry, with numerous projects delivered to major companies. We support global actors of the control and certification business in the digitalization of their services.
We are proudly supported by


Latest News
Stay connected to AMiquam and get the last news !